OCT 31, 2022 // Cyberpunk Egyptian Traders and The Rigged Scale
---
You've Got a Lot of Nerve
Flash that buttery gold
Jittery, zeitgeist
Remix +/- Emotions
(stunned, shocked, angered, triggered, abrupt)
---
Protect at all cost!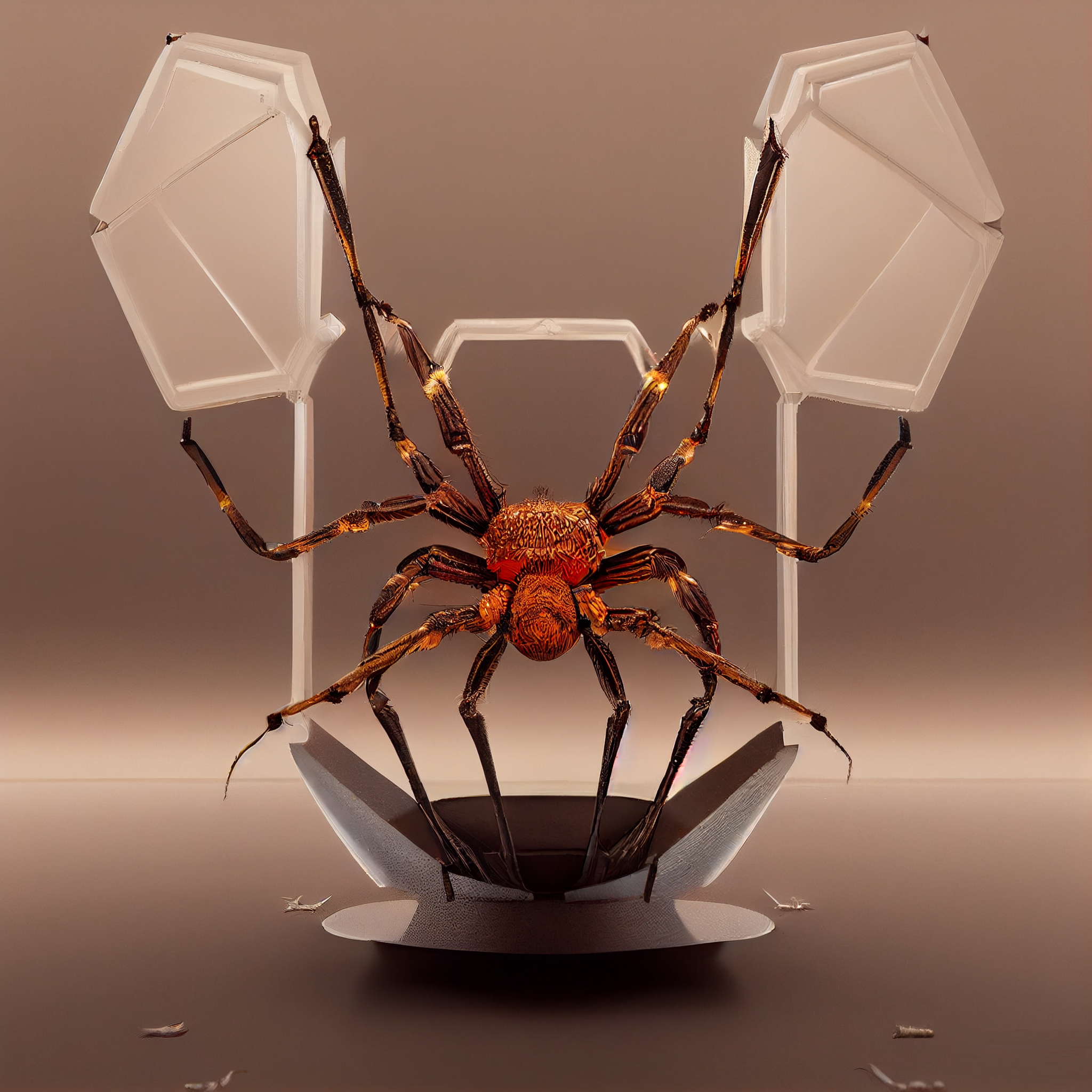 spider in a spaceship, (Yoshitaka Amano + Center + Mad Max Fury Road) 2 :: glass portal spider, perfect symmetry, dynamic, intricate, high details, 0.7 silk, luxury, special, vray



---
Same prompts as portraits above but with (Battle pose) cyberpunk egyptian female warrior, gold necklace (battle pose) intricate, high details, 4k, octane render, beautiful, portal 2 :: dim future, weta digital, ray trace (remix emotions)
I tried to change the aspect ratio after the fact and it just kept stretching her! ︎duh.
I
am
happy to be learning loads about shading & rendering techniques--most foreign to me until now. It's still fun without, but kind of important to learn how to describe them as I try to get the machines to do as I imagine!
---
---
---